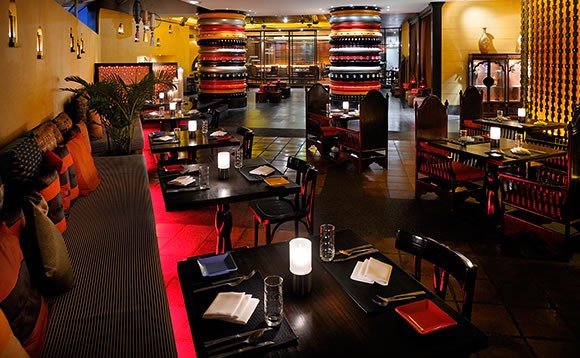 Availing itself of the wealth of star chefs at The Dome at lebua, Café Mozu offers a global menu and all-day dining that reflects today's eclectic tastes.
The breakfast buffet is legendary: more than 120 international specialties and Indian by Chef Avinash Rudola, to Thai, wok-fried Chinese and traditional Japanese, classic American deli, wood-fired pizzas, pastries of the finest French flour expertly fashioned by Alex Hekimov, yogurts, jams and artisan breads, cheeses, salads, freshly squeezed juices and tropical fruits.
Café Mozu's crystal-bedecked columns, dimmed Moroccan-style hanging pendant, and sheer metallic ceiling drape bathe the restaurant in a warm and inviting ambiance that adds to the charm and sultry appeal of the dining experience. Combined with an uncommonly talented array of master chefs, it is all-day indoor and outdoor dining redefined.
Visit Us